~*BASICS*~
NAME:nearlynaked
AGE:20
LOCATION:PA
FAVORITE BANDS/ARTISTS/WTFEVER:50 cent, werd.

~*OPINIONS*~
KEN JENNINGS:OMG I luv him, he is teh secks
SXE (IT'S NOT FUCKEN SEX, IT STANDS FOR STRAIGHTXEDGE):OMG Drugs r 4 losers!
CANNIBALISM:I like a bit of human flesh now and then, LOL!
BEASTIALITY:Sometimes horses turn me on *teehee*
GROUPHUG.US:It's SO funnie
ANGELINA JOLIE'S CRAZY-HUGE LIPS:I liek her lips
LOW-FAT POPTARTS:Nasty!
LOW-CARB FOODS:low carb pasta-mmMMmMM!

~*OTHER*~
PLEASE TELL US SOMETHING GROSS ABOUT YOURSELF (grouphug.us-style confession. not a lame one, plz):I eat toenail and poo sandwiches
PLEASE TELL US THE STORY OF HOW MOTHER ANGELICA LOST HER EYE:I poked her in teh eye with meh dick LOLteehee
WRITE A HAIKU ABOUT LEPROSY (five syllables, seven syllables, five syllables):
oh my poor poor skin
it feels so painful and thin
PROMOTE THIS COMMUNITY IN A JOURNAL OR ANOTHER COMMUNITY. PUT A LINK TO THE ENTRY HERE (WE WILL FUCKEN CHECK):
DRAW SOMETHING IN 1 MINUTE IN MS PAINT (NO FUCKEN PHOTOSHOP!!!) WE WILL KNOW IF YOU'RE LYING, YOU FUCK: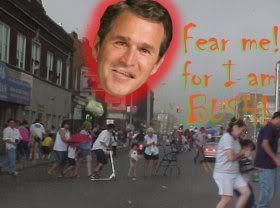 ~*PICTURES*~
POST PICTURES. CLEAR ONES. OF YOU.